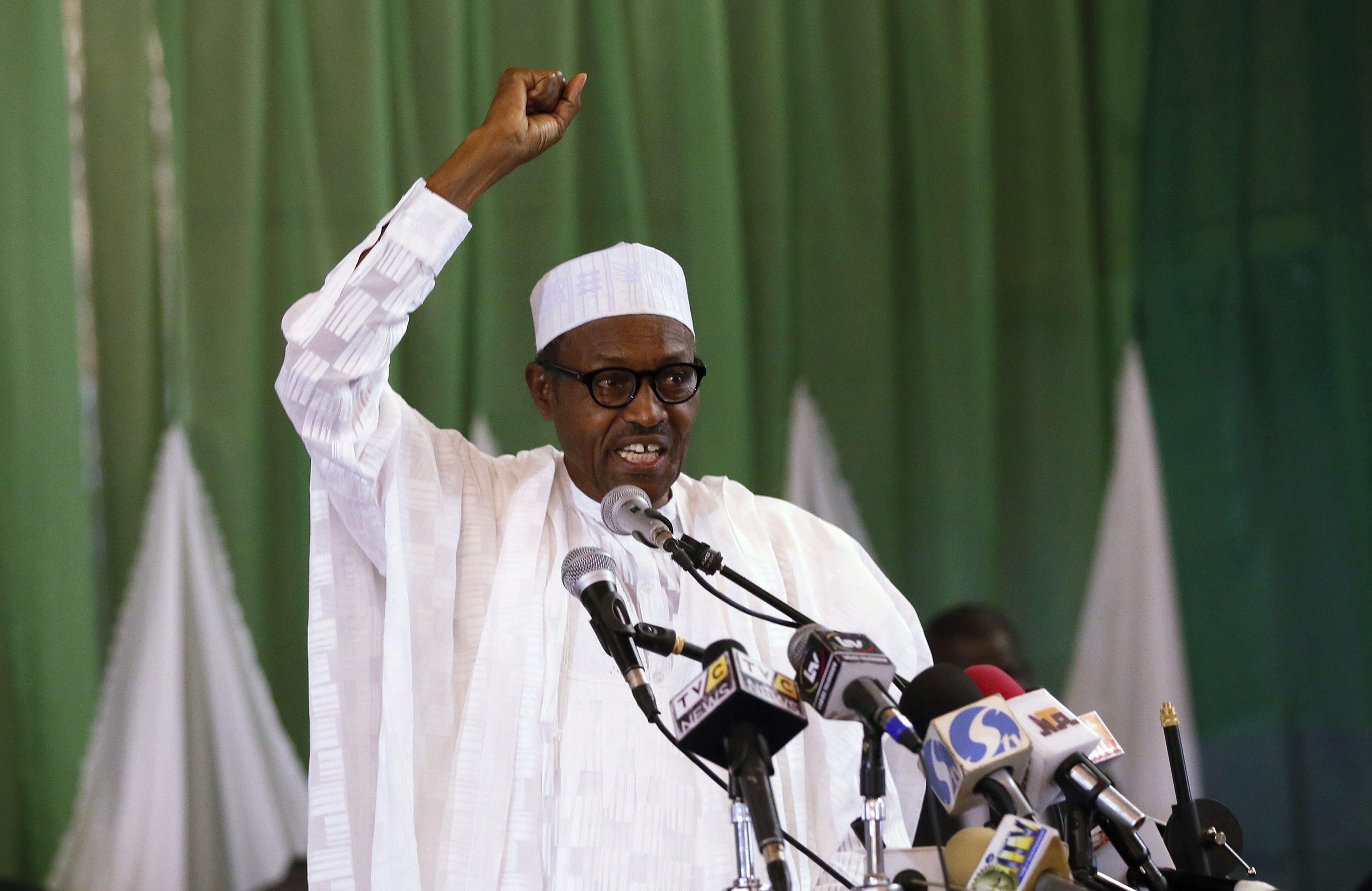 "Patience is the quality of being patient. Patient is further defined as "content to wait if necessary, not losing one's temper while waiting; not bothered with having to wait, not unwilling to wait." The above is the description and definition of patience as put down by the American English Dictionary.
Waiting, for too long is the major problem and difficulty of most individuals in the society. Waiting can be above and beyond necessary when expectations which are high are probably dashed. Impatient as the opposite of being patient is mostly characterized by attitude of who promised patience.
Patience is mostly honoured in an atmosphere of seemingly progression in any given circumstance especially as it affects Nigeria polity.
The essence of this episode of Issues Abattoir is geared towards the analysis and correction of current trends in the country as projected by the present administration arrowed on Patience and change being with me (them)".
The current administration started failing before its enthronement as government when then candidate of the All Progressives Congress and today President of the Federal Republic of Nigeria, Muhammadu Buhari began with threats of spealing blood if he  was not voted. Aside from the threat of blood letting, Mr. President and some of his cabinet members today for instance, Mr. Rotimi Amaechi noted that if APC does not win the 2015 general elections, they would set up a parallel government in Nigeria.
Often times the Minister of information and culture, Lai Mohammed would appeal to Nigerians to be patient with the government of President Buhari. Mr. President also on several occasions appeal for patience either personally or though his special assistant on Media and publicity, Garuba Shehu. And these results to several questions by Issues Abattoir on whether president Buhari is new to Nigeria?  Has he loss knowledge of patience when on his electioneering campaign, he pronounced changing Nigeria within six months? Does he (Buhari) lacks knowledge of the concept of patience when he threatened to let blood if he wasn't elected or he would constitute a parallel government against PDP? Was the APC as a ruling party lacks knowledge of the existence of citizens when they boasted of changing Nigeria within six months? Why are they calling for patience?  Why do they wants the said change to begin with individual rather than them at the helm of affairs.
Patience is worth exercising when there are indexes of better things to come. Patience can never be attained or seem to be attaining when high level deceit and frauds overtakes the essence of governance at the centre of Nigeria polity.
How could patience be exercised when the current government at the centre does not have a blue print, programme to run the country other than lies and propagandas.
How could the citizenry exercise patience with the government at the federal level led by the APC when Mr. President denies his campaign promises, thereby leaving his party on the cross road? Or is it a fabrication that he Mr. President was unaware during electioneering campaign?
Should the president as he claims only promised curbing corruption, who are those corrupt past leaders? Where are the looted funds? How many years of governance should he put in before publishing the amount so recovered, looters and the bank or banks saving the funds.
Can the Nigeria citizens exercise patience with them when her leaders are socked in lies, deceit and threats to the ordinary people?
Must change begin with the hungry masses and what kind of change is that, who should champion such change?
Change must be seen to be transparent, evolving and anchored by its proponents and as well, constructive criticism must be allowed to thrive in a democratic system other than killing and silencing the voice of criticism.
Any system of governance, be it social organizations, private entities or even in private life without profitable or constructive criticism, such governance is known to be autocratic, lacking in focus and concentration and it is bound to fail.
In Nigeria, any voice of opposition today is not only evil but a considered taboo, therefore must be silenced. The president Muhammadu Buhari led APC federal government does not want to hear voices of any criticism, hence the incarceration of the likes of Chief Olisah Metur, the PDP spokesperson and Nnamdi Kalu of the Indigenous Peoples of Biafra (IPOB) amongst others, via their structures and teleguided dependent agency called Economic and Financial Crimes Commission, EFCC.
Can Nigerians continue to be patient and allow what change to begin with them when the current price of cement in the country is above two-thousand naira? A bag of Rice over twenty-two thousand naira? Airlines grounded? Prices of pure (satchet) water very high, transport fare above the ordinary Nigerian? Electioneering campaign flouted? What patience is the federal government advocating for or what change does she wants to begin with who?
It is barely eight months to the end of the second year of the current administration and government insists on patience and change that is not feasible and practically not working. In every administration, the third year of governance is always associated with plans, strategies and campaigns for another election. What has the APC does to enable their campaign for yet another term rather than appealing to another vote with an argument bothering on limited time for non performance.
Eight months to crown the second year of Mr. President in office yet his government does not cease blaming the past administration of Dr. Jonathan, what about his hunger and poverty stricken government of 1983/84 or his administration as minister of petroleum? The present administration is only but demonstrating the African proverbs that says "when a woman lacks the strength to push out her new baby during labour, she accused her mate".
The APC led federal government, Issues Abattoir suggests should bury herself in shame as all her promised on electioneering campaign are not met, her change initiative is rather faulty because "he that demands equity must come to it with clean hands." Those brandishing change are corrupt, how then can a kettle call the pot black? This cummical tale is obvious in the case of the ruling APC at the federal government.
President Muhammadu Buhari is not a baby in Nigeria. He was former minister of petroleum yet fuel is selling above two-hundred naira per litre against his promised of Forty Naira. He was former Head of State when hunger and poverty steers the citizenry in their faces yet there is no symptom of remorse now, that hunger is the attendant of his administration and in concomitant to his previous rule.
They should be ashamed because their boasting during electioneering campaign which could not be adhered to had worsen the Nigerian situation. The people have loss confidence in current administration while those who believe in mere word of change and patience keep re-echoing the noise of "change".
It could be recalled that some APC top ranking officials had lamented the high handedness of the current administration; therefore, the party had failed in its services and leadership to the nation. It is regrettable that according to the APC ranking officials, selective appointments, particularly from the core section of Mr. President were considered by the presidency to make up his lists. They also regretted that most of the appointments which does reflects northern interest are made from the core CPC party members, the original party of Mr. President while those of the ACN are not. These and several other issues seems to be destroying the already battered second term ambition of Mr. Muhammadu Buhari, GCFR, thus making him unfit to return to the Aso Villa.
Nigerians are suffering in recession orchestrated by the current administration, yet it is regrettably that the administration of President Buhari rather than working to rescue the citizenry is busing finding fault against Dr. Jonathan's immediate past government as well as the bombing of pipelines in the Niger Delta by militants.
Issues Abattoir advises the current administration led by President Buhari to desist from finding fault against ex-president Jonathan's government but take proactive steps in solving the country's recession and depression steering him in the face.
The ex- and serving governors who took the federal  government under ex-president Jonathan to court against reservation of the country's sovereign wealth funds are in the Buhari's government yet Mr. President could not bring them to questioning rather Dame Patience Jonathan who had been wife of former deputy Governor, Governor, Vice President, Acting President, and President as well been a civil servant – Permanent Secretary could be embarrassed by the Buhari led EFCC, what a country?
Who calls for Patience, on what, for what reason and with who? Does Mr. President understand the meaning of patience and change?
Let the change begin with Mr. President with the definition of the word "Change" and Patience, If they are key words suggesting the  way forward for Nigeria and Nigerians! Issues Abattoir posist.
A leader must  lead by example, and there should not be sacred cows in the government that pride itself an integrity government in words rather than practice.
Nigerians can no longer wait or exercise undefined patience when the economy is worsen in the face of abundant resources.
The federal government should equally defined the status of Niger Delta region in the country called Nigeria, be sincere in their dealings with the region to foster peace for enhanced productivity, if the region is the problem as posited by the vice president, Prof. Yemi Osinbanjo. ###
With James Mgboineme
jamesthenewswriter@gmail.com.