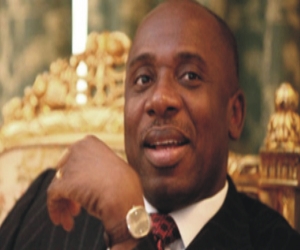 Sharks Football Club of Port Harcourt has started 2012/2013 Nigeria professional football league with a win in the week 1 match in the season, beating Warri wolves 2-1.
Information available to The Newswriter sports desk has it that the players were in a dilemma whether to prosecute the week 1 Warri Wolves match because of unpaid sign-on-fees and allowances.
This according to our source in the Sports Ministry, high powered delegation led by one of the respected personnel in the state appealed for their understanding. The players even stopped training on Friday as a matter of their protest to the sing-on-fees and allowances.
Promptly, the Rivers State government our source revealed pacified the boys by paying up to date match bonuses just after winning the first week league match as they agreed on.
While lovers of soccer in Port Harcourt are commending the prompt response of the state government in paying the players match bonus and allowances, they are saying that now that the players and coaches had demonstrated effectiveness, Rivers State government should not wait till the players go on strike before they start thinking of telling them good stories to pacify them.
They urged the Rivers State government to continue the good work it has started by paying off the old and newly signed players their sign-on-fees before it becomes a debt on the government again, alleging  that the old sign-on-fees of last football season had not been paid to some of the players Sharks had dropped, who are not part of the team this season.
The people stressed that if the payment fails it will generates bad blood between old and newly signed players. ###