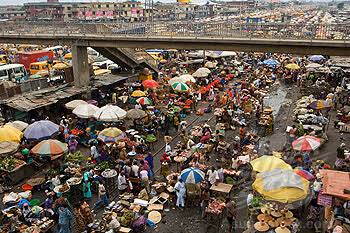 … Eze Ikeani Accuses Clifford Wali
The suspended Rumukwrushi Town Council (R.T.C) Chairman Clifford Wali has been accused of allegedly siphoning several millions of naira generated from the popular OilMill market.
Speaking on behalf of the four villages that make up the community, His Royal Highness, Eze Ejike Fyneface Eze Oha Mgbuori, Nye-Weli Mgbuori Community in Rumukwrushi Town said the four villages in charge of the market have suspended Clifford Wali and a Caretaker committee set up to pilot the affairs of the market pending the report of the panel set up to investigate numerous allegations of diversion of community funds allegedly looted by Clifford wali without the knowledge of the community nor his executives .
Eze Ikeani stated categorically that Clifford Weli was given N1,000,000 (One Million Naira only) by the paramount rulers of the four villages to clean up the market after the reopening of the market by His Excellency Chief Barrister Nyesom Wike, Governor of Rivers State.
According to him, he said money was returned back to four paramount rulers but regretted that Clifford Wali had failed to return the money as promised after several months. He also revealed that four million realized on every OilMill market day could not be accounted for by Clifford Wali whom he accused of running the affairs of the community as a personal business, adding that even his executives are not aware how the market is being run.
The king further stated that monies that are supposed to be paid to the four villages are equally diverted by the suspended chairman. He equally appealed to the people to remain calm while awaiting report of the panel set up. Among other monies allegedly diverted include rentage of community town hall to Salvation ministries, monies from Intels and other multinational companies.
When contacted. Clifford wali denied the allegation, stressing  that he has a court order and nobody has the power to remove him. ###
Culled from Verite